SEO/Web Professional Resume

Elizer Besnard
E: elizer7@hotmail.com • M: (230) 5-917-27-27 • Temple Lane, Avenue Berthaud, Quatre Bornes, Mauritius
DOB: 13/05/84 • Male • English/French • Driving License
---
"An Industry-level professional, self-motivated and skillful individual with a successful proven track in lecturing, system administration, e-commerce, SEO & Internet Marketing who have worked along with Clickbank, eBay, Amazon and other corporate and individual clients in US, UK,CA, AU, FR, MU…"
---
PROFESSIONAL EXPERIENCE
SEO/Web Consultant & Internet Marketer
FREELANCE [Sep 2010 – Present]
The knowledge, experience and skills acquired through freelancing is invaluable. Ranging from website design & creation to SEO & Internet Marketing, I have successfully handled all it takes to increase online visibility and conversion. Managing list building and email campaigns, article, forum and video as well as PPC, CPA and affiliate marketing. Needless to say that I am fully involved in the various CMS.
Web Designer/CMS Integrator
COMPANY NAME PROVIDED UPON REQUEST [Apr 2010 – Sep 2010]
Training other staffs in CMS customization and theme creation were part of my duties also I was fully working on CMS like Drupal, Joomla and Prestashop; setup and customization from A to Z.
Webmaster
COMPANY NAME PROVIDED UPON REQUEST [Jun 2008 – Sep 2009]
Websites' integration and websites' building are the main duties. Related tasks include working with software like fireworks, dreamweaver, flash etc… and also dealing with commercials and clients through emails.
Web Administrator
COMPANY NAME PROVIDED UPON REQUEST [Oct 2007 – Mar 2008]
Responsibilities vary in terms of web site administration and updates, network support and troubleshooting, maintenance of computer hardware and software, backups etc…
IT Trainer
COMPANY NAME PROVIDED UPON REQUEST [Apr 2006 – Mar 2007]
The job basically consisted of preparing syllabuses, developing and implementing new courses and lecturing mainly professional courses as well as others.
IT Lecturer/System Administrator
COMPANY NAME PROVIDED UPON REQUEST [Mar 2005 – Aug 2005]
Conducting training to college students and working adults in various IT subjects including; introduction to computers, MS Word, excel, internet & email, PC Maintenance… Besides training, ensuring the proper running up of the network system was also part of my responsibilities.
CERTIFICATIONS
CompTIA A+ Certified Professional (A+) 2004
CompTIA Network+ Certified Professional (Network+) 2006
Certified Internet Web Associate (CIW Associate) 2006
Certified Internet Web Professional (CIW Professional) 2006
OTHER TRAINING
Cisco Certified Network Associate (CCNA)
CompTIA Security Professional (Security+)
Search Engine Optimization / Marketing (SEO/SEM)

Search the site
Something free for you :)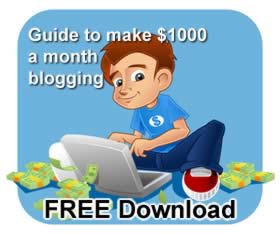 Download your free ebook!
Latest Articles
FREE Premium Hosting